I have exactly one memory about Flag Day: Back in 1998, my mom came to MD/VA/DC to visit. She stayed with my sister in VA for most of the visit, but spent the last two nights with me in Bethesda.
One day, we went down to the National Museum of American History because Mom wanted to see "Old Glory" hanging in the atrium, and the First Ladies exhibit. We were disappointed to find that they had taken the flag down for preservation. But then we found out that because it was Flag Day, they had special tours to see the work being done on it. They had just started the part shown in #4 (
see link
), so we saw the flag all laid out and ready for people to work on it. The tour guide was very knowledgeable and we learned a lot. It was very moving and I'm glad I got to share that experience with my Mom.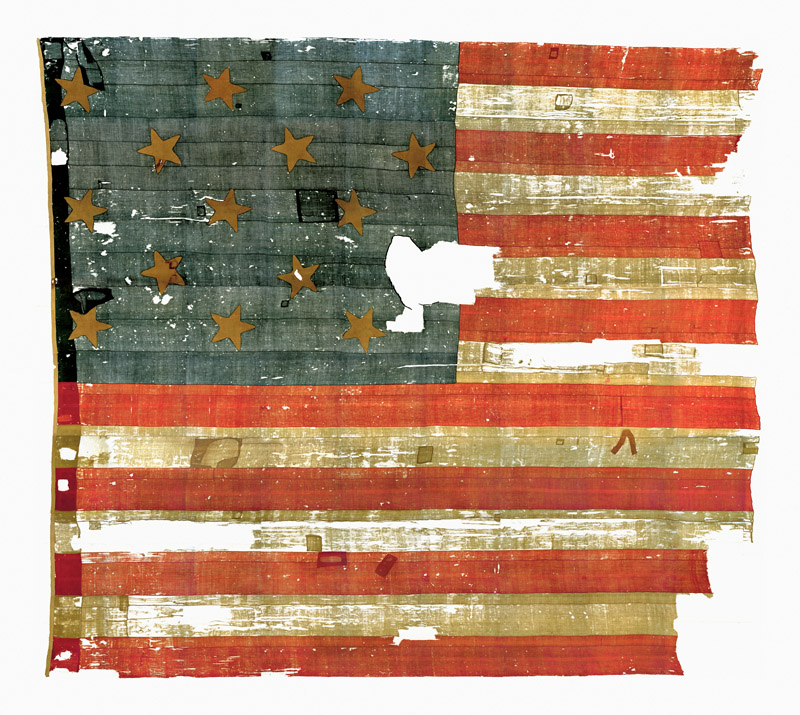 From http://amhistory.si.edu/starspangledbanner/default.aspx
Several years later, I returned to the museum with Mom, my sister, my 14-year-old nieces and my 12-year-old nephew. Old Glory was still being preserved (I think), but they had replaced it in the atrium with the
flag that had been flown at the Pentagon after the 9/11 attacks
. Again, very moving, and an amazing history lesson for all of us.